Description
Name Product: Portable hanging picnic tripod
Product material: stainless steel
Ring diameter: 3.5cm
Product length: 80 cm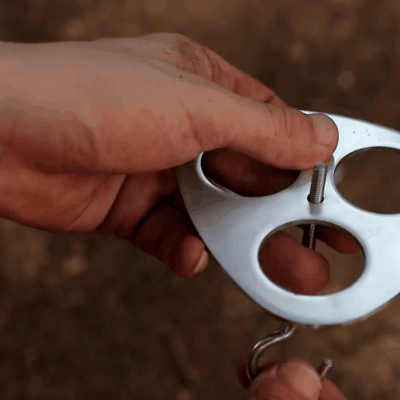 Features
Bonfire tripod board made of high hardness stainless steel has high quality. high temperature resistance and durability. Applicable to all suspended camping kitchen equipment and appliances.

The camping tripod board can be combined with the branches to turn the branches into tripods. And the chain can be adjusted to the appropriate barbecue height. which is more convenient for cooking. Enjoy a happy camping. picnic and barbecue time with family and friends.

The maximum load is 198 pounds. sharing delicious food with friends and relatives at the seaside. lakeside and wilderness. Round polished. without any sharp edge marks. solid and durable

This camping tripod is a fire kit that must have a field fire for cooking. picnicking. hiking. bonfire. or camping trip. It is an ideal accessory for outdoor camping boiler.

If you have any questions. please contact us in time. and we will give you a satisfactory answer.